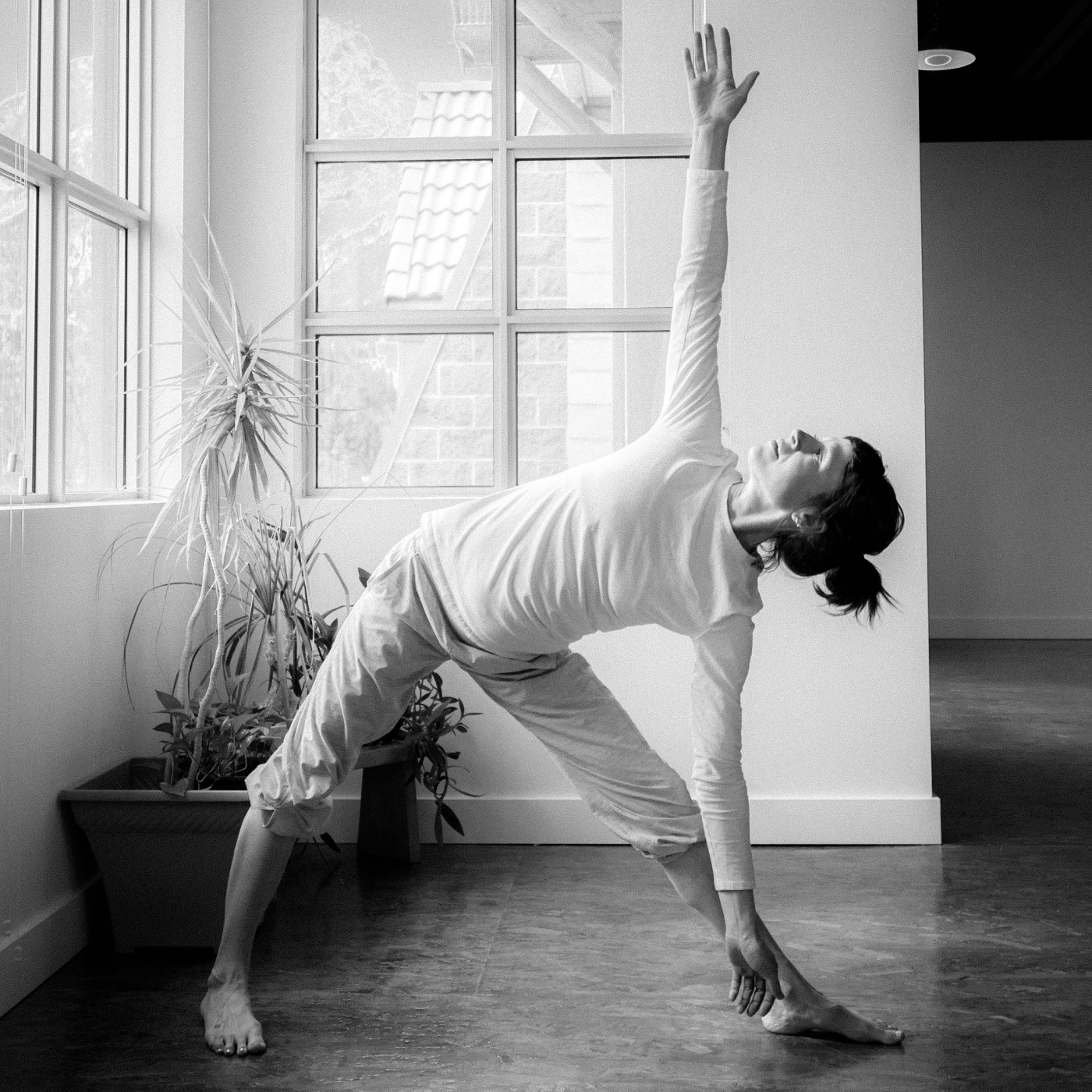 Dayle Abraham
Yoga Teacher 
Dayle's practice is an exploration of the breath and the body. Her classes integrate elements of breathing and movements that strengthen and improve flexibility for sustained and improved vitality in life. Everyone breathes and moves, therefore everyone can be successful. Come breathe and move and be in your body!
Yoga has been an integral part of Dayle's life since she started practicing in 1999. Building on her practice with numerous courses in different styles and techniques she began teaching her integrated method in 2014. She is RYT200 Certified in Integrative yoga* and has over 500 hours of workshops and courses in: breathing, yoga philosophy, yoga anatomy, yoga for pelvic health, Qigong and ongoing exploration. Teachers who have influenced her most are Shilpa Ghatalia, Paddy McGrath, Tom Meyers, Dan Brule and Amy Matthews.
* Integrative yoga is mindfulness through breath and movements moving meditation. It is Vanda Scaravelli Inspired hatha, with Chinese yoga intermixed to create a beautiful movement practice that is non-conventional, but also exactly what the asana movements is meant for— to prepare the body and mind for life, whether seated in meditation, or moving around through the day.