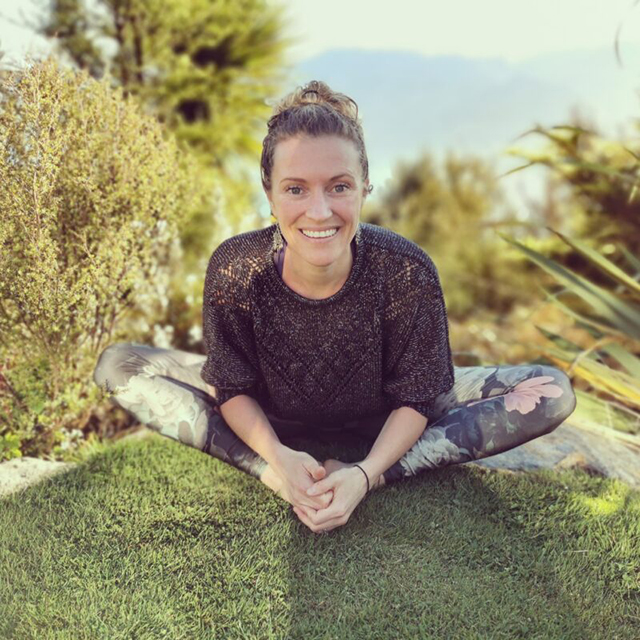 From New Zealand, Jess first touched down in Canmore in 2004 to work as a ski patroller.
Instantly, she felt at home amongst these mountains and after marrying a Canadian she has been in and out of the Bow Valley ever since. In fact, it was at the Yoga Lounge where she first fell in love with yoga in 2007.
Inspired by the widespread benefits she witnessed in herself as a result of her practice, she decided to become a teacher in 2015 so that she too could share the gift of yoga with others.
Jess teaches with a holistic philosophy that merges her studies and experiences in yin, restorative & Nada (Sanskrit for "sound") yogas, qigong, holistic nutrition, reiki, cakra meditation (pronounced "chukra") and backcountry travel – including 3 years of professional adventure racing around the world that once retired, her yoga practice played an integral role in her recovery.
Her classes have a chill rejuvenating feel, designed to help you recover from your active and busy life so you can sustainably keep on doing what you love with better energy and health. She particularly enjoys guiding students through an exploration of all the different nooks and crannies of their fascia, releasing old hidden tension as they go, allowing life to be lived with less limitation. She considers ones flexibility irrelevant to the depth and benefit in which they can experience as a result of their yoga practice.
Jess believes the body, mind and spirit are so tightly interconnected that they are in fact one – subsequently to 'treat' all 3 of these areas, alongside a physical yoga practice she encourages students to experiment with different intentions and breath. Her mission is to help you develop the skill set you need to connect with your body to receive the wisdom that it holds and honour all that is yourself exactly where you are at.