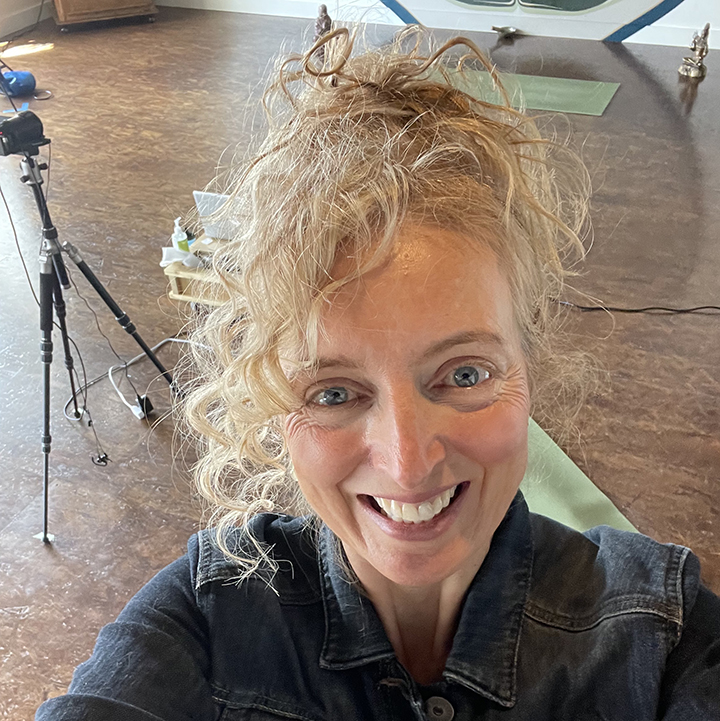 Katherine Labonte
Yoga Teacher
I am a lover of animals, wild places and spaces, mountains, yoga and learning.
I have been studying Classical, Astanga / Flow Yoga as well as Yoga Therapy since 1993. I have studied Pranayama (breath control), Nada (Sound) Yoga, Yoga Philosophy and Mantra Yoga.
Yoga was fundamental in-over coming debilitating symptoms of Fibromyalgia in 1993. I started yoga needing very gentle and subtle movement, then went through a period of needing more physical practice. Different times and needs require yoga in varying forms.
As I age, and still continue to be an athlete, spending many hours on mountain trails skiing, running, hiking and biking. A gentle therapeutic yoga keeps me spending miles and hours on trails. Meditation and mantra help keep the cobwebs out of the mind as much as physical yoga keeps the cobwebs out of the body.
A balance between alignment, structure and foundation are balanced with a sense of fluidity, easiness and surrender to open up the energy channels of the body to create healing. I love sharing and spending time with others doing yoga, and I particularly like sharing Crystal Bowls, Chakra Chimes and Mantra, all forms of vibrational healing in class.
Some of my certifications include International Yoga Teacher, I-Rest Meditation Teacher, Dharma Mittra 800 hour, Sivananda Advanced to name a few. I have travelled as far as Scotland to train in Yoga as well as many places in the USA and Canada.
The most valuable thing I have learned in yoga in 28 years, is that it is a lot less about physical posture (albeit this is necessary for the body) and a lot more about adopting a way of being in the world. A remembering we are part of the whole, and not separate from anything we see or experience.
Katherine Labonte's Schedule