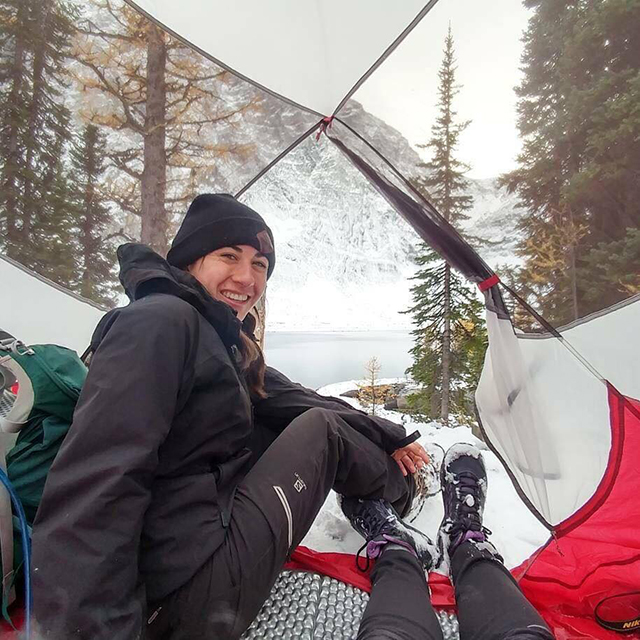 Rhiannon Yanuch
Yoga Teacher
Rhiannon's practice is a combination of playful, strong and mindful movement. She began practicing in 2015 and completed her 200hr YTT with Erin Evans in 2018. Her perception of yoga is that it is a space to grow in every direction.
When teaching yoga, she combines challenging asanas with soft pauses for moments of mindfulness. Through yoga she feels more connected to nature and the universe, understanding that she is a tiny part of something much bigger. She hopes that her classes support the creation of a more connected and creative community.
More recently Rhiannon has discovered a passion for going upside down, and is on a committed journey to learning to handstand. Handstands require a focus on the present moment and when upside down she feels free.She spends her time outdoors in the mountains, snowboarding, hiking, climbing, and taking the beauty of the natural word in. She loves warm sunshine and laughing uncontrollably with her friends. She loves animals, eating vegetables, and giving herself time for creativity and play. Over the next few years she hopes to travel the world and share yoga wherever she goes.
Rhiannon Yanush's Schedule