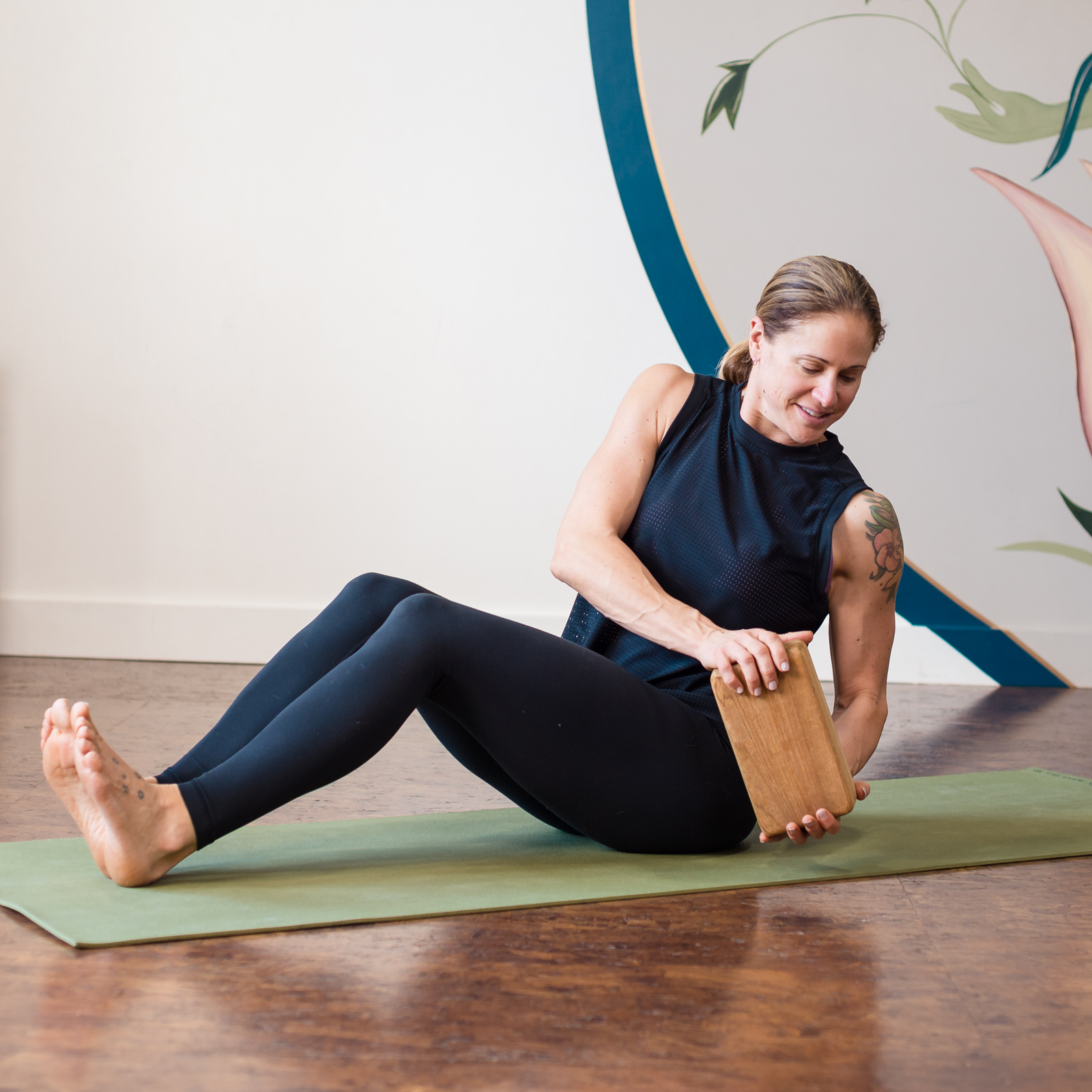 Fiona Groves
Yoga Teacher
I am honoured to share my passion for both fitness and yoga with students of The Yoga Lounge!
I have been a certified Personal Trainer, and Group Fitness Instructor since 2010, and in the Spring of 2021, I completed my 200hr YTT with the Trauma-Informed Yoga Psychology School in Canmore.
I chose the Trauma-Informed training as this also compliments my work as an Eating Psychology coach.
My journey to becoming a Yoga Teacher was actually an unexpected one! And one that has changed my life, physically, mentally, and spiritually.
My background was always "fitness"…track & field, team sports, then I discovered the gym in my 20's, then followed bodybuilding, and then CrossFit.
I had tried yoga a few times, but it wasn't until I went to a class at The Yoga Lounge in the summer of 2019 that I discovered that yoga was the missing piece of my routine, and how much it compliments my time spent in the gym lifting weights, at CrossFit, and for all my mountain adventures.
I quickly started to realize how much I then wanted to share the practice of yoga with others, and to be able to show people how much yoga and the gym complement each other.
Outside of the gym and yoga studio, you can find me in the mountains hiking, skiing, or with my pup Maya.
I also love to travel, and experience food and culture in all corners of the globe!