WORKSHOPS
Our workshops and special events are a perfect opportunity to take a deep-dive into special content, improve skills, or enjoy a longer and more luxurious event! If you're an auto renew member, use the discount code Auto10 at checkout to receive your 10% discount.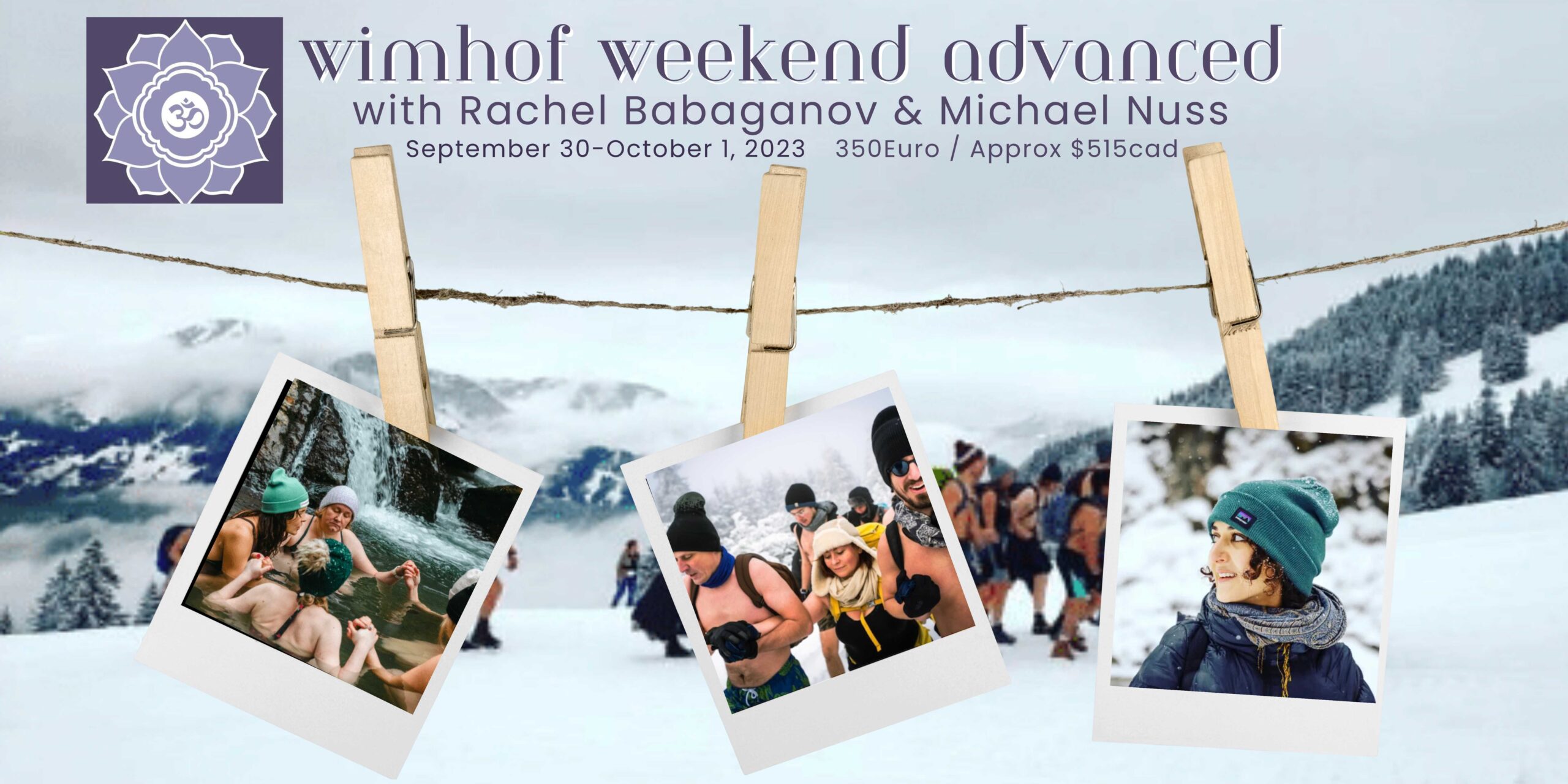 wim Hof weekend advanced
With Rachel babaganov & Michael Nuss
September 30-October 1, 2023
Join 2 Wim Hof Instructors, for 2 days in the picturesque Rocky Mountains.
Let's go deep together. For those who already have Wim Hof experience, this event will take you to the next level. Together, amidst the incredible nature of the Rocky Mountains, we will guide you to the deepest parts of yourself, and show you how much more we are truly capable of!
INCLUDED:
Learn the Wim Hof Basics: Cold, Breath-work, Mind Setting/Intention
Learn Advanced breathwork techniques.
Learn the science and theory behind the Wim Hof Method
Wim Hof breathing theory and mechanics
Multiple breath-work sessions 
Ice bath in nature 
Hiking in nature
Movement
Surprise activities 
Opening/closing circles
Pricing: 350Euro (Approx. $515CAD)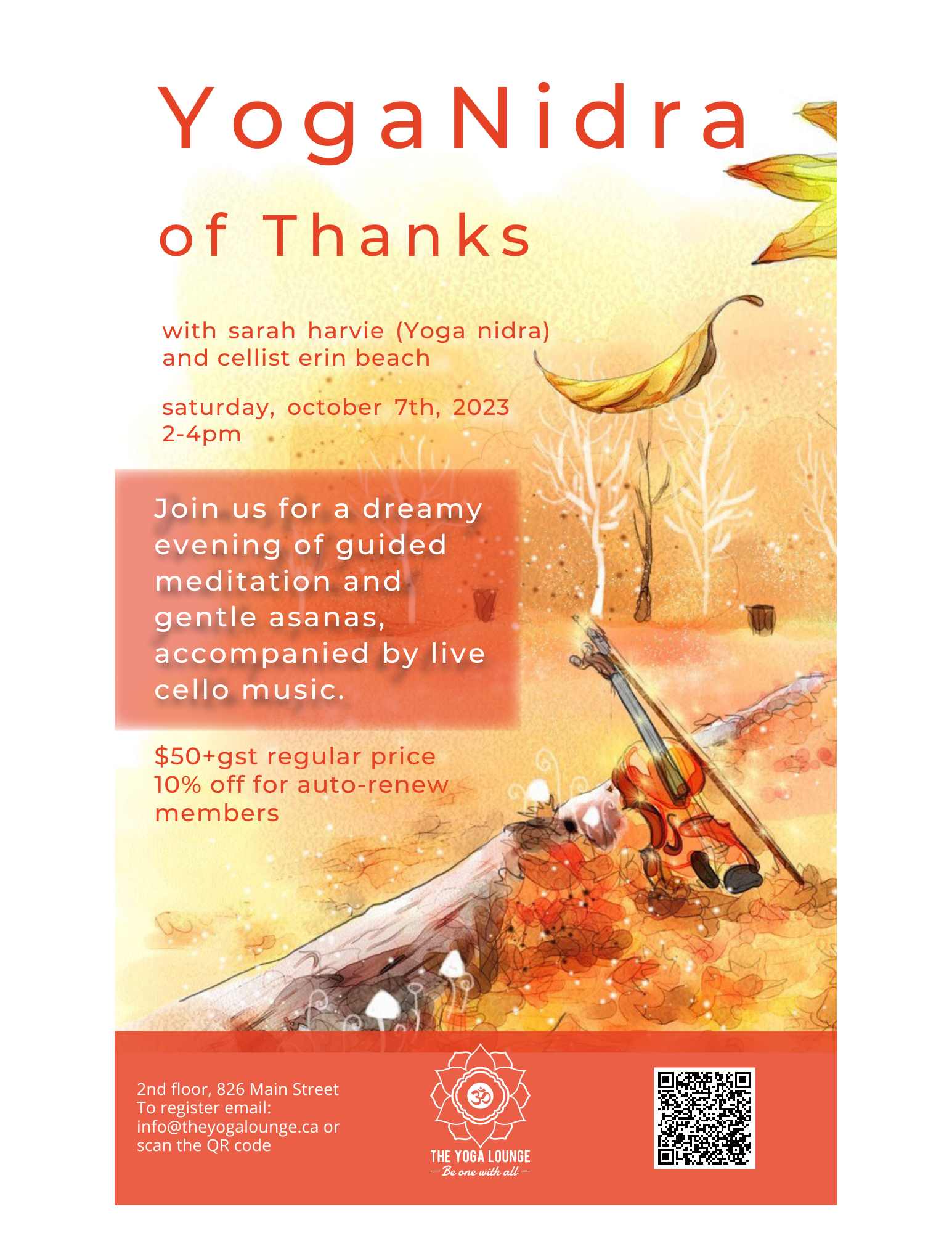 Yoga nidra of thanks
With sarah harvie & erin beach
October 7, 2023
2:00 pm – 4:00 pm
The alchemy of Yoga Nidra & Cello creates an introspective space to hear your soul's whisperings. Through Sarah's skillful nidra instruction and Erin's hauntingly evocative cello, you will be pulled to a state of deep relaxation. In this bed of peace, a guided meditation will help you tap into your subconscious and reveal your mind's potential for more focus, calm and creativity. Please register soon as this workshop typically sells out.
Benefits: Restore. Balance. Destress. Overcome limiting beliefs. Improved Sleep. 
All levels are welcome. Please bring a mat and any additional props you may need to lie comfortably in Savasana for 40 minutes. (pillow, etc). Yoga Nidra is equivalent to 4 hours of deep, restful sleep.