WORKSHOPS
Our workshops and special events are a perfect opportunity to take a deep-dive into special content, improve skills, or enjoy a longer and more luxurious event!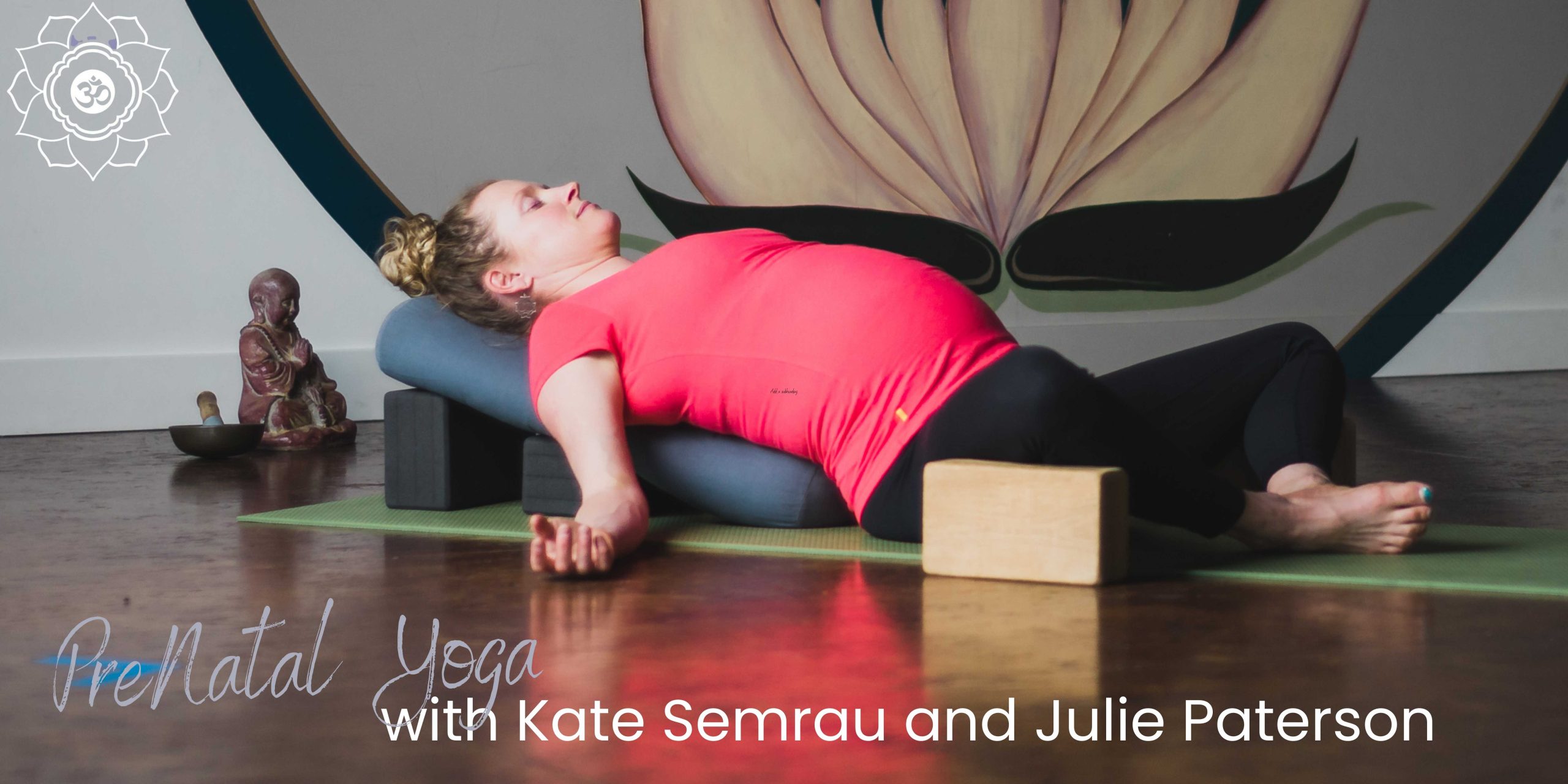 Prenatal Yoga
With Kate Semrau & Julie Paterson
October 16, 23, 30
November 6, 20, 27
6:30-7:45p
Prenatal re-starts this fall with a 6-week session. Please note that you can sign up for 4, 5, or 6 classes and attend virtually or in-person. 
Support yourself during your pregnancy and beyond! This class is designed to keep you both strong and relaxed during your pregnancy. It is balanced between quiet, meditative & restorative postures alongside strength-focused sequences. We focus on poses and movements that are beneficial throughout your entire pregnancy, as well as pelvic floor exercises.
This prenatal yoga class is appropriate for all levels of experience and all stages of pregnancy.
Please note that you can choose whether to participate in this program In-Person or Virtually.
Virtual Pricing: $90 for 6 classes; $75 for 5 classes; $60 for 4 classes; 10% discount for Auto-Renew Members (full session)
In-Person Pricing: $102 for 6 classes; $85 for 5 classes; $68 for 4 classes; 10% discount for Auto-Renew Members (full session)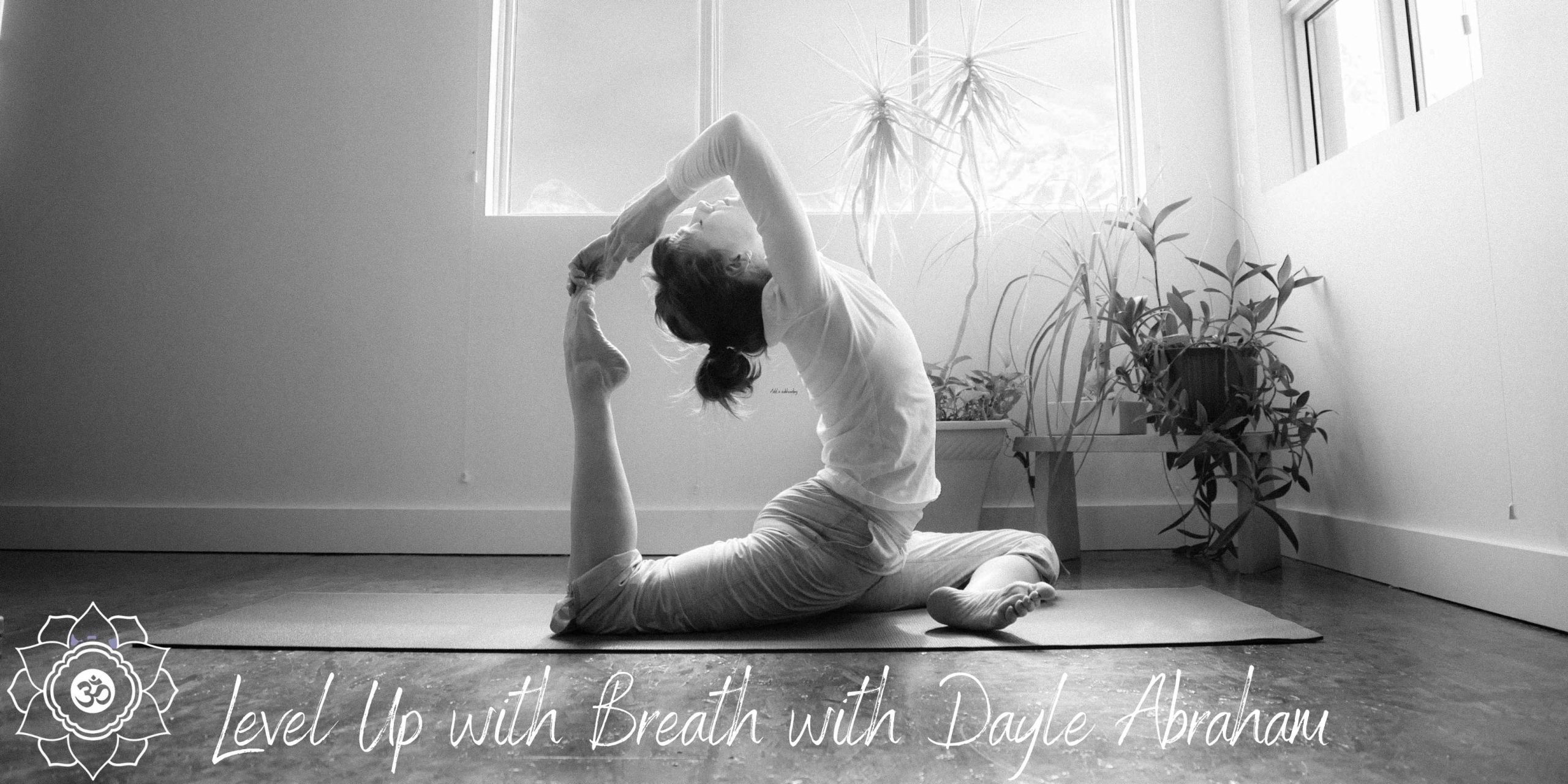 Level Up with Breath with DAyle Abraham
November 5, 2022
2:00-4:30P
$40 + GST
When it comes to diet and exercise, do you make conscious choices? Do you make conscious choices about your breathing? Do you know what choices you have? Get more out of your training (and life) by making better breathing choices more often. 
Lung capacity is the best indicator for life expectancy. Increased tissue oxygenation is a great defence against injury and disease. You can choose to improve both! 
This 2.5 hour workshop will focus on movement and breathing exercises that will increase your lung capacity. We will also use the principles of high altitude training (Buteyko breathing and The Oxygen Advantage) to learn how to increase tissue oxygenation.  
Learn how to improve your efficiency in life, run faster and rest better. All with better breathing choices. 
 Dayle is a practitioner of yogic breathing methods for over 20 years, as well as a practitioner of the Buteyko breathing method for over 10 years. She is a certified Buteyko breathing instructor, 2018 and a trained Oxygen Advantage instructor, 2019. Dayle is passionate about raising  awareness of the fact that we can dramatically improve our health and well-being with the  simple act of breathing better. Our modern world has forgotten this essential bit of education.  Breath is simple, breath is life!!! Start your breath education journey!! 
Follow Dayle on Instagram @breatheducation_breathcoach Learn more at:  www.breatheducation.ca (going live October 1st) 
Time frame: 2.5 hours