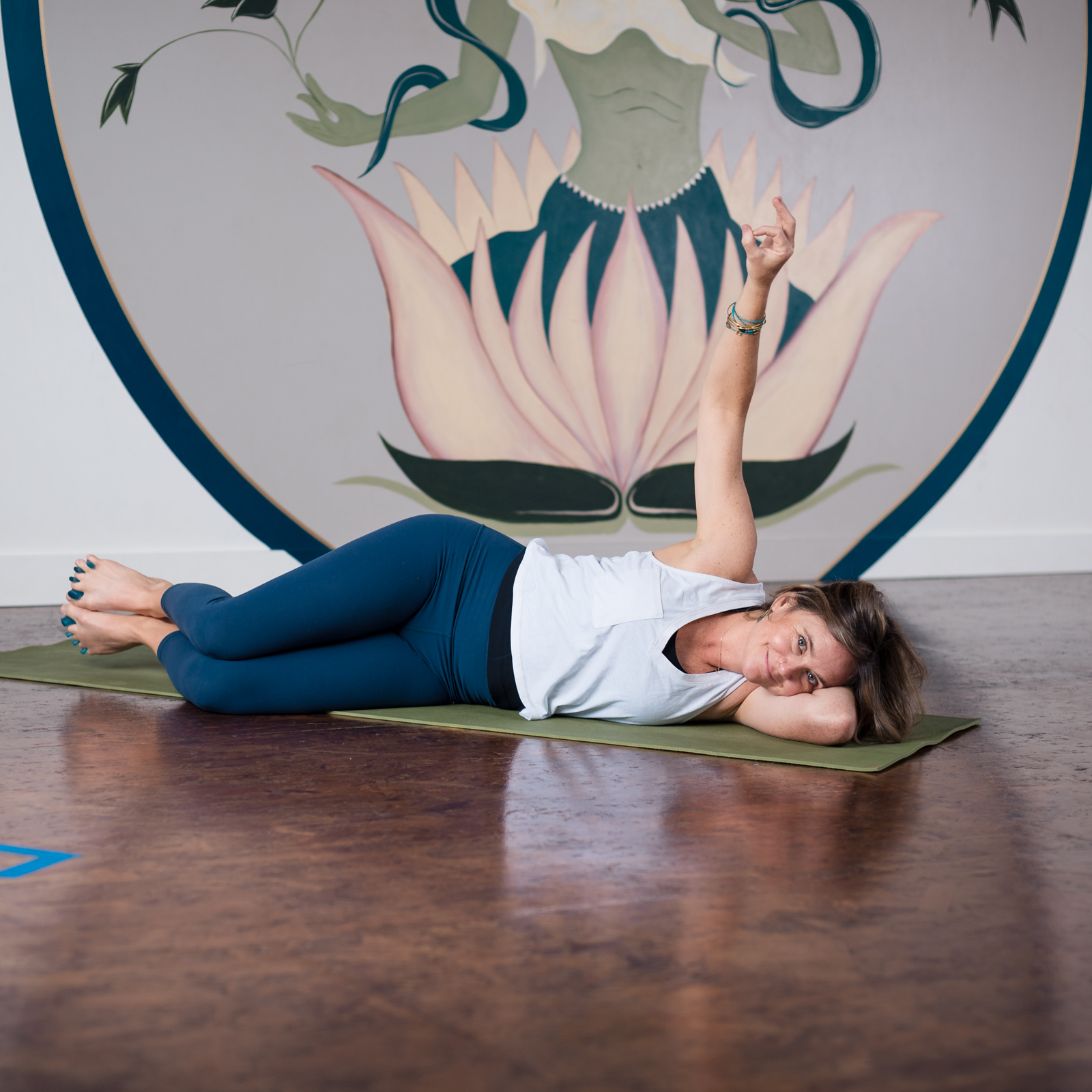 Julie Paterson
Yoga Teacher 
What an amazing gift yoga is to humanity. I happened upon yoga and could immediately feel that this practice and I would be intimately involved for the rest of my life. The practice itself shifts and evolves, it teaches and loves. Yoga offers me an incredibly accessible doorway to connect with life and reality itself. And that is why I love and teach yoga.
My practice began in the lineage of Ashtanga yoga, which offered the beauty of structure and discipline. This evolved into an interest in the deep and gentle strength that the Vijnana yoga lineage offered, and a delving into the world of Tensegrity. A specific interest in Pranayama took me to India to deepen my studies in 2008. During all of this, I have become a mother (twice!) and I have specialized in the support that yoga offers to mamas. I delight in teaching pre and post natal yoga. Currently, my main interest lies in meditation, and how meditation contributes to awakened living. I am a grateful student of Adyashanti and I am enjoying the ever-unfolding insights that his teachings have to offer.
I have been privileged to study more than 1000 hrs of combined teacher trainings with Gioia Irwin, Orit Sen Gupta, Paul Dallaghan, Richard Freeman and Sri O.P Tiwari.
In gratitude to the lineage of teachers and students who keep this practice alive and ever flowing,
Julie