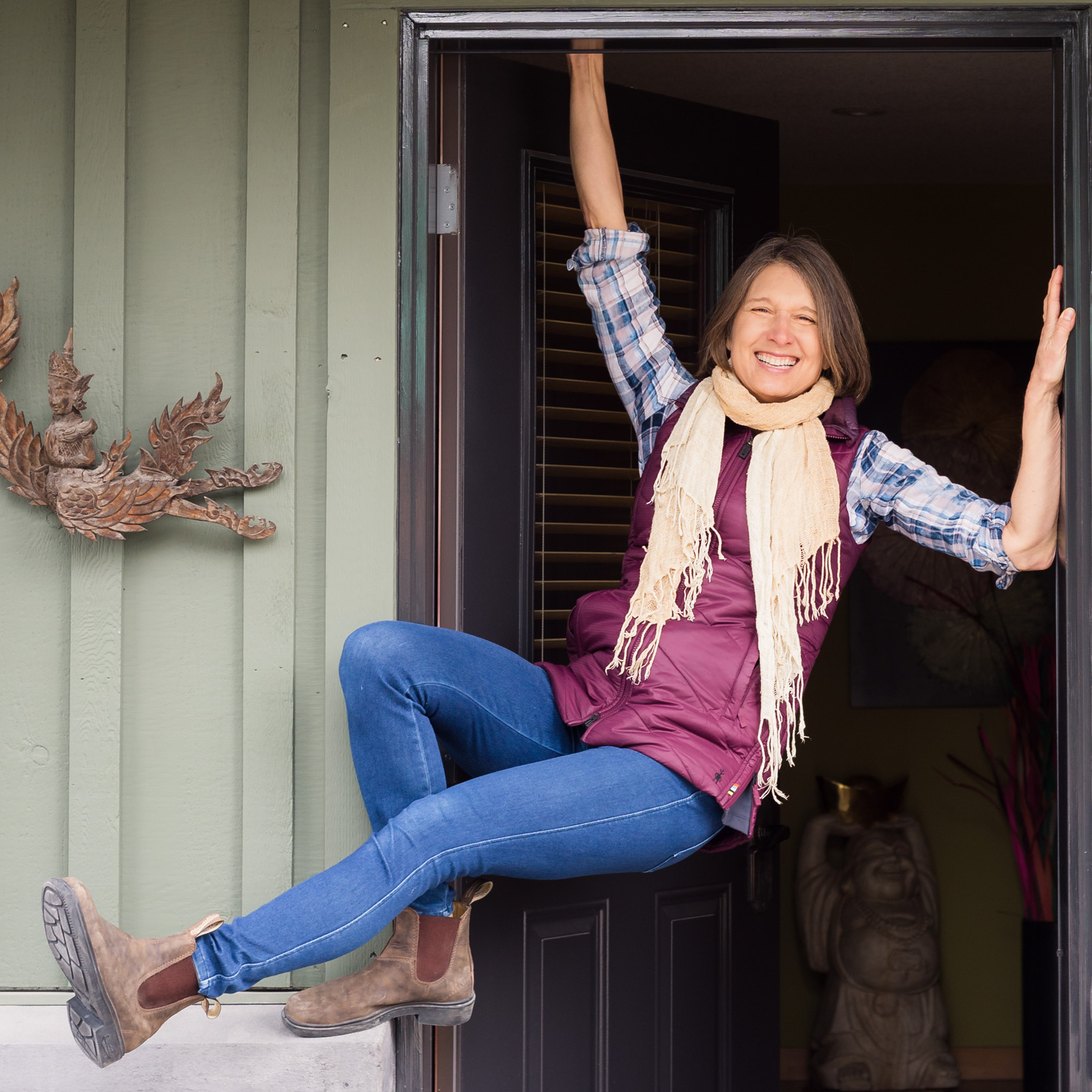 Julie Bohonos (Seibt)
Yoga Teacher
I'll start with a 'fess up. When Jane Fonda was telling us to "go for the burn" and Richard Simmons shouted "wake up", I was the lycra-clad fitness club manager complete with leg warmers and headband. My fascination with fitness probed deeper into the mind-body connection as I pursued and received a black belt in Kung Fu. But it was during my first yoga retreat that I recognized something in the eyes of the teacher that struck me. Something I knew that I really wanted. There was a clarity, ease, and a sense of acceptance without resignation that I began to recognize in my most influential teachers.
My Mom was a yoga teacher, yet I was slow to appreciate those qualities that are clearly in her. Yup, I've got a lot to learn. My yoga teachers include Anne Douglas, Sarah Powers and Susi Hately. I received certification from them in Hatha (Anahata), Yin and Therapeutic Yoga. Living in Thailand for five years, I became certified as an Asian Bio-Energetic Therapist, Master Reiki Teacher and Thai Massage Therapist.
My work now is mostly in private sessions helping people get out of pain and into sustainable strength so they can do more of what they love in life. My clients do learn to move better and get out of pain. The icing on the cake to me is when they recognize clarity, ease a sense of acceptance without resignation… within themselves. It has been there all along.
Each year you can find me leading a retreat in Hawaii. I also co-facilitated a Vipassana Meditation and Movement retreat in Thailand with one of the great Western teachers who brought meditation from Burma to the West in the '70s, Steven Smith. And there's nothing like home. I look forward to meeting you in beautiful Canmore at the Yoga Lounge.
Namaste