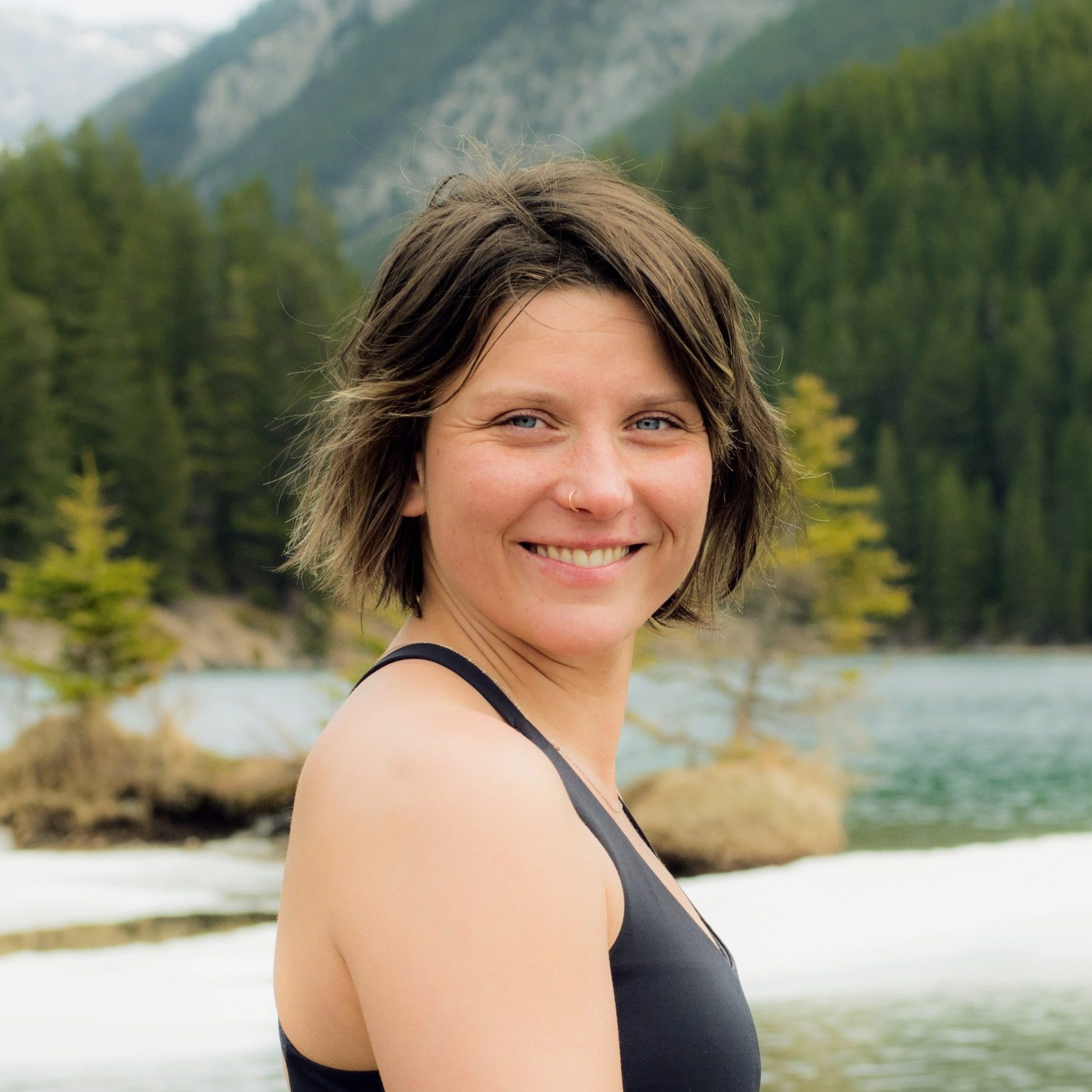 Katia Jeanclaude
Yoga Teacher 
Katia is originally from France. When she arrived in the Bow Valley 3 years ago, she would never imagine how her life would change. She recently completed her first 200h Teacher Training with Erin Evans. She fell in love with the treasures hidden behind the asanas. Her mat is a place where she can heal, ground and grow. She is convinced that this is how we can connect to the deep unknown part of ourselves. 
She started to practice Ashtanga 10 years ago in France and deepened her passion with Erin Evans and Peter Christou here in the beautiful Canadian Rockies. Katia believes that Ashtanga sequences help us build strong foundations so we can then fly with ease in other directions.
Ashtanga has the reputation of being a challenging practice, and she hopes to open the door to new practitioners or call back old ones, by including play time and creating vinyasa sequences.

When she goes backpacking, mountain biking, or climbing, she finds the same intention of seeking an experience, understanding the mind, the body and getting closer to the soul. All put together create a balanced life.  
''Although Yoga can be a lonely journey, a strong practice will never leave you alone. I feel you, I see you.''