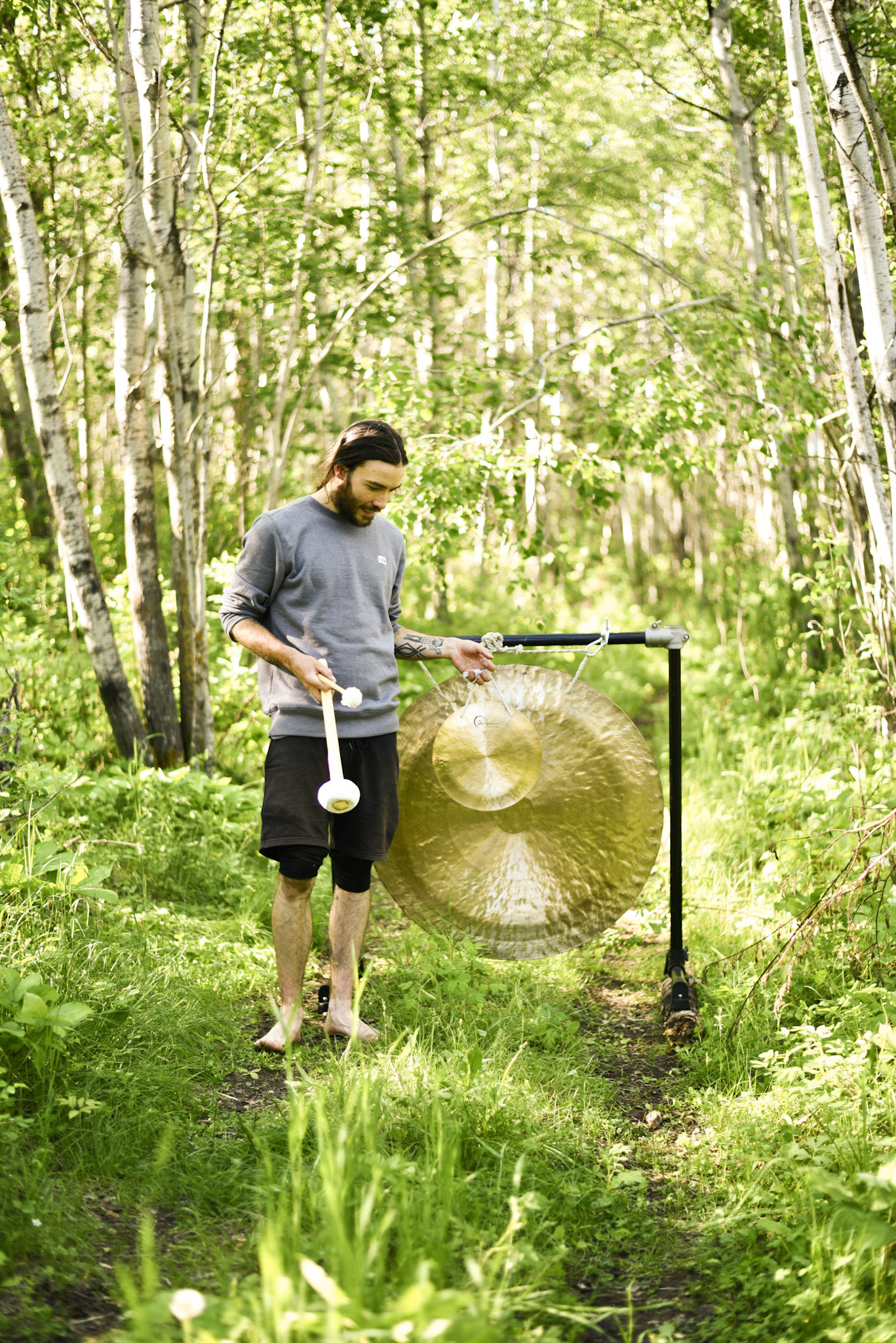 Kevin Gaudet
Yoga Teacher 
I first got into yoga in my early twenties, like many, in hot, sweaty and stinky Bikram rooms in Edmonton. At that time, it was the physical challenge that drew me in (and the fact that I had no idea there was more to yoga than those sweaty asana). But in hindsight, somewhere in those sessions there was also a remembering of a side of myself that was curious in a very specific way — curious about the possibilities of the body and the mind. At that time I also had a vague notion of what meditation was, and did my best to explore what it might be by simply sitting by myself, as still as possible and as long as possible. I didn't have a teacher or a method, but the act of it still planted seeds of discipline, and a specific way of relating to my inner environment.
As time went on, I meadered around to other types and practices of yoga and other studios and eventually steadied myself into an Ashtanga-inspired practice with a heavy emphasis on meditation, which I stayed fairly thoroughly dedicated to for most of a decade. I took my body as deep as I have ever gone, practiced longer meditations, and I took two 200hr teacher training programs. It is the gifts and insights of these times that still to this day inform the bulk of my asana and meditation teaching. It was also in this time period that I was encouraged to explore how sound and yoga can work together, and I initiated a study of gong playing as well as beginning to incorporate drumming into certain classes and workshops. This was a revelatory and inspiring time, as it allowed me to forge together two passions in my life — drums and percussion, and yoga and meditation. I began to explore how gongs could enhance practices like yoga nidra and how drumming could enhance dynamic posture practices.
These days, I am focused on being absolutely, unapologetically and thoroughly myself when I show up to practice and to teach yoga. My latest stage of development requests of me that I become first and foremost a father to my incredible daughter, and teammate to my amazing partner. My practice looks much different these days, and my body and mind get used for things that aren't classical yoga at the surface level. However, these new uses of my body and mind are thoroughly informed by my time in deep formal practice. This part of my life asks me to be completely in and of the world — working, parenting, evolving relationships, envisioning, compassionately and wisely amassing wealth and so on — and I do my best to recognize how all the precepts and practices of yoga can be completely present in these actions. As I discover this new version of myself, I see my teaching evolve as well. It has become lighter, more fluid, less regimented and it has made more room for me to be myself, which is perhaps the greatest gift a practice can bestow. My life is my teacher; my challenges are my sadhanas; my passions are my secret, magical yogi elixirs. My class and workshop offerings are both the ecstatic heights of my practice, and the humble offerings to the very foundation of being able to practice at all, namely the community and network of beings that supports me and allows me to be me.
I am delighted to be a part of the team at The Yoga Lounge, and am eager to make more connections to add to the already incredibly inspiring community I am lucky to have around me.