Do you enjoy the comfort of your own space? On the road and looking to keep your calm edge? Live outside of Canmore? Then practicing virtually is a brilliant way to access the Lounge! To get started, all you need is a device with Zoom installed. For more information on Virtual classes, see our FAQ below!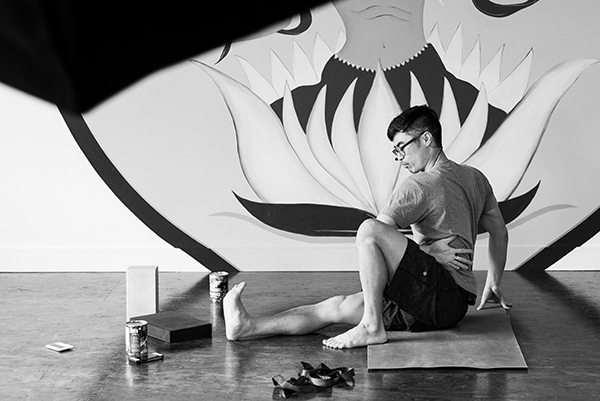 Virtual Yoga Workshops
Moving forward, you can now attend our workshops from anywhere in the world. As an added bonus, for select workshops, you can access the recording afterwards.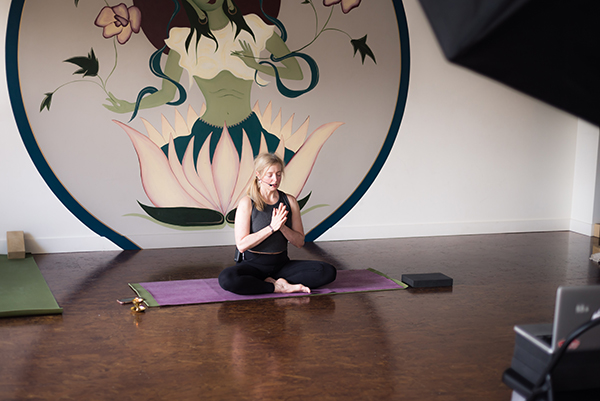 Virtual Private Yoga Classes
Yes, we can conduct privates with you and your group through virtual live-streaming. Whether it's a tailored class for your group even or a one-on-one session, we can help.
Here's a brief list of how we can help you:
Stretch break for your conference attendees

Sport-specific recovery sessions to take your athletic team to the next level

Deep-dive into yoga techniques to help you progress quickly and safely

Custom yoga programs for recovery from injury and illness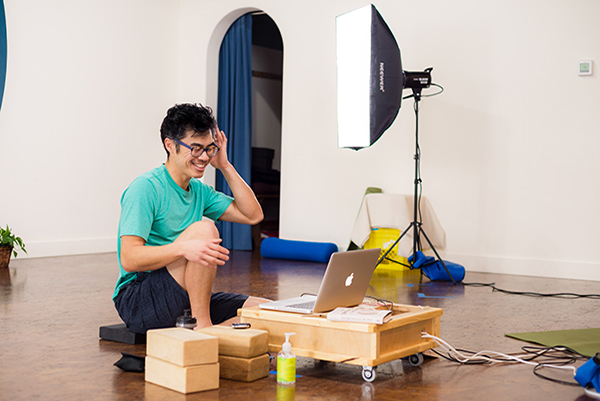 Virtual Registered Classes
Our registered classes are perfect for teaching material in a progressive manner. As you grow, so does the content. And now with the ability to access content via livestream, you can join a registered class anywhere!
Please let us know what you're looking for, and we will deliver!
Frequently Asked Questions
Click on an FAQ below to expand and read more.
Livestream Classes FAQ's
I'd like to sign up for an online class. How do I do that? What platform is it on?
Please sign up via our website.
All of our classes are livestreamed on Zoom. If you haven't used Zoom before, download Zoom at zoom.us/download onto your laptop, desktop computer, phone or tablet.
I signed up for an online class! How do I access the class?
Before class starts, check your email for a private link to access the class. Typically, emails will be sent out within 2 hours of class start. Simply click on the link and you will be brought to the zoom class!
The Zoom link will be sent to the same email that you use with MindBody Online. So if you have more than one email, make sure you check there!
I want to practice online, but I can't attend classes live. Is there any way to access the recordings?
If you have an unlimited membership with us, you have access to Lounge Flix, our HD library of recorded classes. Please email us at info@theyogalounge.ca to request access!
I signed up for the wrong class. How do I cancel/change the class?
Login to your MindBody account, and click on "MyInfo" and then click on "My Schedule". Once you see the class schedule, select "Cancel" and you will be removed from the class.
Zoom Troubleshooting FAQs
I haven't received the email for the Zoom link, what do I do?
The Zoom link is sent to the email that you signed up for class with on MindBody Online. If you have more than one email, please make sure you check the one you signed up with.
If you still can't find the email, check your spam folder or junkmail. Add "no-reply@apiant.com" and "no-reply@zoom.us" to your contacts or address book to ensure you get future class links.
I can't get into the Zoom room! What do I do?
If you are having issues with Zoom, please try the following:
Try opening the link with a different browser (for example, if you normally use Chrome, try Safari instead)

Try with a different device than the one you were using.

Confirm that you are using the latest version of zoom and update if necessary.

Log out of Zoom and login again

Restart your computer!

Double check your internet connection.

Speedtest.net

is a great resource to see the speed of your internet. Zoom will not work properly on a weak internet connection.
If you continue to have trouble and are not able to join the class, please email us at info@theyogalounge.ca.
""The intention and hard work that has taken place to connect our yoga community is truly inspirational. Even through physical distancing, the connection is real. When I close my eyes I can imagine myself in the studio practicing together as a collective." – Marg S., Canmore